HOME | Technical Information | AL Serve System
AL Serve System
Stable filling and dosing, just-in-time delivery
The AL Serve System was developed by HOEI METAL. This system was developed for the purpose of improving operator safety and workability from our wealth of experience and know-how in molten aluminum sales, and is a first-of-its-kind system with ladle allowing molten aluminum to be transported by truck, and pressurizing/decompression device used to control pressure while controlling the amount of aluminum inside the ladle.
We have obtained more than thirty patents for this system.

<Major patents obtained for AL Serve System|
Patent No. 3323489

Molten metal supply vessel

Patent No. 3349144

Molten metal supply unit and molten metal supply system

Patent No.3492680

Safety devices and molten metal conveyance method

Patent No.3734437

Transport vehicle and molten metal supply system

Patent No.4240278

Ladle and ladle production method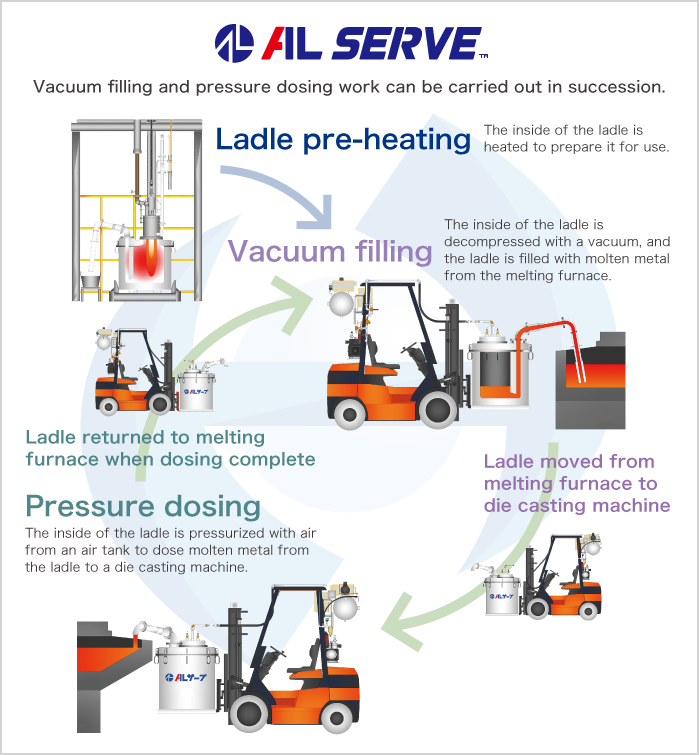 Merits for molten metal purchaser
Since we deliver molten aluminum whose constituents and temperature have been adjusted, the molten metal can be dosed directly to the holding furnaces of die casting machines at the customer's site. Consequently, customers can omit the aluminum melting process, and benefit from the following points:
They can reduce emissions of substances such as CO2 and dioxins.
Melting facilities, labor and administration costs can be reduced.
Overview of pressure dosing system for molten aluminum
With this system, molten aluminum is transferred from the melting furnace to a dedicated pressurizing ladle with a pressurizing/decompression device mounted on a forklift, and dosed to a die casting machine holding furnace.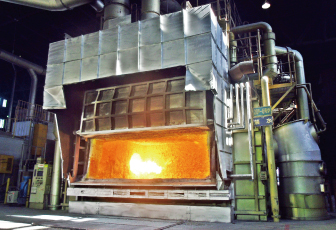 Melting furnace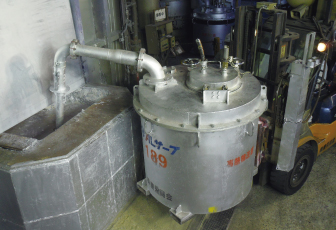 Vacuum filling from melting furnace to ladle
Vacuum filling from melting furnace to ladle
By pressurizing the inside of the ladle with compressed air from an air tank, molten aluminum is discharged via a pipe. The applied pressure is controlled based on the weight of molten metal in the ladle. The lower limit of molten metal in the ladle is detected with a weighing device. Alternatively, the system will stop automatically with a full signal from the die casting machine holding furnace.
Merits of pressure dosing of molten aluminum
Compared to conventional tilting ladles, this system is safer because there is no need to raise the ladle up high and rotate it.
Molten aluminum does not overflow because a signal indicating the molten aluminum upper level in the filling furnace is detected, and the flow is automatically stopped at the upper limit.
Oxides are reduced since the time that molten aluminum is exposed to air is minimized.
Molten aluminum is poured from a pipe, meaning minimum work at the dosing side.
The filling and dosing of molten aluminum are processed with a single device, ensuring high operating efficiency is high and improved productivity.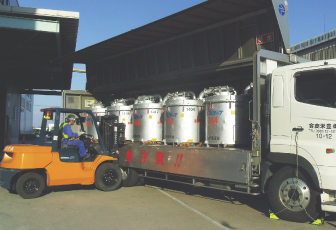 Ladle transportation
Pressure dosing of molten aluminum from ladle to die casting machine